PROGRAM
Friday 28 September: Victoria Falls: We depart from Cape Town at 06:00 and at 10:45 from Johannesburg International Airport to Victoria Falls in Zimbabwe, arrival 12:20. The afternoon will be spent preparing yourself for the adventure that awaits you.
Saturday 29 September: Victoria Falls: Victoria Falls. We will be doing bungee-jumping and a "swim with the devil". Lastly from where you jump you will swim in the Falls.
Sunday 30 Sept: Chobe Safari Lodge:Today we will take to the Zambezi for one of the largest adventures in Africa. During October the waters are exceptionally strong. You will have to hold on for dear life. We will then head for Kasane to stock up on provisions and to stay overnight.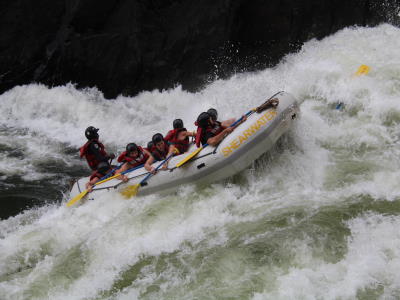 Monday 1 October until Thursday 4 October: Mamili National Park in the Caprivi in Namibia. We will be spending 2 nights here along the river with no facilities. However, we will be able to shower with showers which we rig up ourselves. Here we begin increasing our knowledge and understanding of the veld.
Friday 5 October:  Kwando Camp On the banks of the river. Very comfortable with good ablutions. Bit more back to normal. We will do the final tests tonight.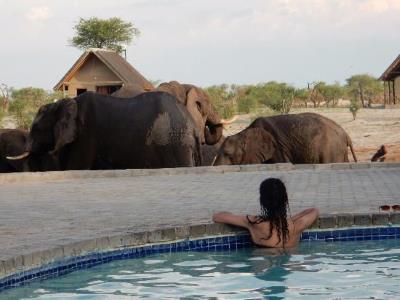 Saturday 6 October –Kwando Camp :Everything on the Caprivi-Vasbyt moves towards the route march.
Sunday 7 October: Chobe Safari Lodge is our final destination. This is the end of the Kalahari-Vasbyt.

Monday 8 October: We then arrive at 17:45 in Cape Town.