EUROPE TOUR JUN/JUL 2015
- SINCE 1993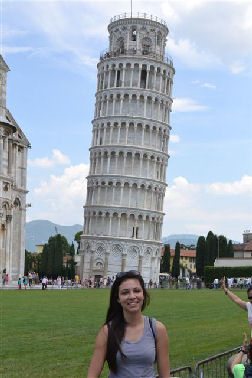 This tour is always fully booked months in advance. In 2015 we will only have one tour in June and there will be much more emphasis on relaxation time. Known incorrectly as the "JIP"-TOUR, please note that we only advertise in the JIP.
There will however b a second tour in April. Find the itternerary at April Tour.
We will shorten our stays in certain destinations and include others such as Capri on the southern side of Naples. The idea is to allow all the young people to have the opportunity of learning as much as possible about Europe, and also to have a chance to explore on their own . By shortening our stays in various destinations, this does not mean that we will be losing out on any of the major attractions which have been experienced in the past. We will mostly stay two nights at certain destinations and in some places like Nice, three nights. This year luxury buses will be our main form of transport and we will use trains as little as possible, with the exception of the underground train from London to Harwich Harbour, and then from Hoek-van-Holland to Amsterdam. The 2013 group agreed that the buses are much more comfortable than overcrowded trains.
The culture of the tour will not change at all. We will still mostly stay at campsites and take part in camping activities. We will sleep in youth hostels and chalets at campsites. The popularity of the tour depends to a large extent on this.
A kitchen tent will be pitched and you will be expected to help with certain smaller tasks. However, our full-time chef will prepare all meals and do most of the work. Most campsites have a disco where the young people can get together. The tour leader will join you for these get togethers. The disco is certainly not a highlight of the tour but we will try to accommodate this if we can. Although the tour is not a church tour, Christian values determine what is acceptable and what is not.
You must realise that you should utilise your free time as wisely and responsibly as possible, and also give yourself some time to relax. If you do not want to take part in compulsory outings, please understand that this tour is not meant for you.
It is our intention to treat you as an adult on the tour - in as far as you allow us to do so. You will notice from Day 1 that you will have lots of fun, and free time. However, we understand that parents expect us to act responsibly at all times and we will do our utmost to live up to their expectations. Therefore, certain basic rules will be enforced. Should you not wish to abide by them, please do not send in your entry for this tour.
The tour is very popular, as previous participants tell their friends about it. Unfortunately, misuse of alcohol, waste of time and being extremely tired are also discussed. In other words, some youngsters want to go on the tour to drink excessively or simply to go on a shopping spree - as the main attractions - while attractions and travelling take the back seat. In addition, it has been mentioned that the compulsory outings are boring. This has never been my intention for the tours and this will not be the case on the 2014 tour.
We acknowledge that misuse of alcohol has been a problem in the past. This will not be tolerated on the 2014 tour at all. The participants on the tour may still have alcohol in very small amounts but getting drunk will not be tolerated. If you are only interested in shopping during the day and drinking at night, this tour is certainly not meant for you. If you are looking for luxury this tour is also not meant for you. If would like to experience something new and very exciting, and fully commit to keeping to your part of the agreement, I look forward to receiving your entry for the tour.
For those that are in Gr 10 to 12 (15 to 18 year olds) in 2015, and are looking forward to a civilised and affordable Europe tour, this tour promises to be a highlight and a truly great experience.
The teenagers learn how to live and achieve success in a "global village" - both factors which add value to the tour. This can only be achieved if everyone supports the aims of the tour.
We achieve our educational goals on the tour by allowing the teenagers to explore Europe on their own. This necessitates us staying longer in certain destinations and why the minimum extent of our stay at any particular destination is two nights.
Education is our passion and that is one of the reasons why we have received international acclaim for this. Our methods are subtle and you will mostly not even realise that you are learning anything. We are committed to making this tour the best and most enjoyable experience ever.